Thanet Community Gospel Choir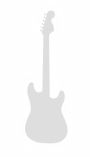 Thanet Community Gospel Choir aims to be as inclusive as possible. There's no requirement to be a Christian but you do need to be serious about music. This is not a worship group or a "fun" choir. We are looking for Singers and Instrumentalists who love Gospel music and want to impress our community with competent performances.
There are opportunities for male and female singers who feel confident singing in harmony as well as competent instrumentalists. Reading music is not essential. We do use musical scores but we also rely on memorising and learning by ear. All members need to be committed to regular attendance at rehearsals, learning parts in their own time and available for performances which will often be at weekends and evenings. However, don't be put off. We are a community choir and we want to attract new members. If you are enthusiastic and willing to learn you will find help and encouragement. We aim to bring out the best in everyone and you'll find it a rewarding experience being part of something that sounds so good.
Choir members will need to provide contact information: ideally an email address and a mobile phone number. In the case of younger members, the contact information should be for the responsible adult. An Internet connection is very useful as this is our primary means of communication. Most of our music is on this website with links to sound clips and scores so you can practice on your own.
Contact us at via our contact form if you would like to join us
Joining Thanet Community Gospel Choir
We meet every Thursday 7.30pm till 9pm
Newington Free Church
St Johns Avenue
Ramsgate CT12 6JD