Thanet Community Gospel Choir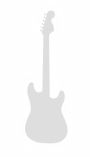 Repertoire

Our sound is inspired by the Traditional Gospel Singers from the early 20th Century such as Sister Rosetta Tharpe, The Blind Boys of Alabama, The Staples and Mahalia Jackson. Many of the songs recorded by these artists were by anonymous writers and given unique interpretations by each artist. We continue this tradition and, while staying true to the spirit of this age of Gospel Music, strive to make our own interpretations of these classic songs.
Our repertoire is continually growing; for a more comprehensive list of our songs, look at our Music Store Page.
Thanet Community Gospel Choir is a mixed choir and instrumental band that offers an opportunity for those who enjoy Gospel music to perform together and share this style of music with the wider community through public performances.
Gospel music is very uplifting and passionate and there is an important message of salvation in Gospel music. If our audience "gets" that message, we are very happy; if they just enjoy the music, that's fine also. Some of the choir members experience the music as a form of worship but for others it's about enjoying the challenge and achievement of making music together. If this sounds like something that interests you, click here to find out about joining the choir.