Thanet Community Gospel Choir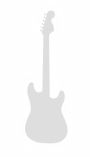 The Choir was started in January 2010 and was initially called Broadstairs Gospel Choir. The choir changed its name to Thanet Community Gospel Choir in 2011. We seek to attract members from across the community and we chose a name that would reflect the inclusive nature of our membership. We are a growing choir and keen to attract new members. To find out more about joining click here.
Cliff Farrall has been musical director of the choir since January 2011. He was born in Birmingham in 1964. Since an early age he has sung with a variety of singing groups and was awarded an honours degree in Music at Bath College in 1991. He has been working in Kent as a School Teacher since 1993 and gained experience as a performer in a variety of pop and rock bands and as a solo performer in many of East Kent's social clubs. He is a multi-instrumentalist and responsible for many of the choir's musical arrangements.